September 1, 2014
September 1, 2014
A few days ago I bought a course "Introduction of the Art of Modern Calligraphy" by Molly Jacques, which you should definitely check, and I fell in love with calligraphy.

Now I find this useful infographic with the basics of calligraphy, including tools. In case you want to try your skills you should try to do those exercise. 

In both cases, (the classes from molly and this infographic) they ask you simple tools to begining your training:

Books.

In case you're most an analog vintage retro-old guy, and you prefer to read a real book that stuck your nose in a monitor these are cool option for calligraphy beginners (the last to images):

Here are the last useful links:

In case you're lazy or calligraphy simple isn't your thing download the font (used on this post): http://myfonts.us/8eK7dW

The Class of Molly Jacques: http://skl.sh/1bWpr9p

Source of the infographic: us.moo.com
(via typejunkie)
September 1, 2014
"Modern wallpaper is so bad that a boy brought up under its influence could allege it as a justification for turning to a life of crime."
—
Oscar Wilde.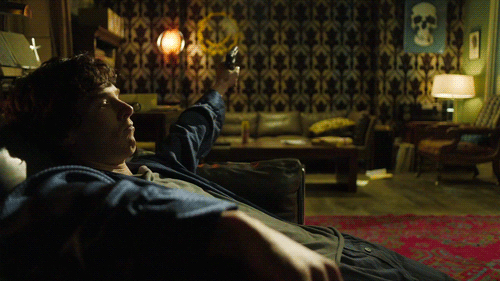 (via stepfordgeek)
September 1, 2014
August 31, 2014
August 31, 2014
      1970's Olivetti Lettera 25

This is one of the classic Mario Bellini designs for Olivetti's '70s line. It's a simple, no-frills, very well made and designed manual typewriter. This one has a 10-pitch (pica) typeface. It's light, comfortable, and very easy to use. A very enjoyable typewriter. Under the hood, it's based on the classic Lettera series of Olivetti's that is considered by many to be the best compact portable typewriter design. This one came with a vinyl case with shoulder strap for easy portability. 

Serial Number: #4968158
just picked up ones of these at a st. vincent de paul! works awesome, but the ribbon is a little dry. my former journalist mother says it is 10 point or pica font (not pitch).
August 30, 2014
(Source: puurrchino, via mrtrohman)
August 30, 2014
Benedict Cumberbatch and tumblr text posts.
(via madlori)
August 30, 2014
do u ever just lip sync to fall out boy dramatically and pretend you're patrick stump
WHY YES. THIS IS HOW I DRIVE.
(Source: nollag, via foriamsincerity)
August 29, 2014
this is terrifying and wonderful and kind of reminds me of aladdin when the cave is collapsing.
(via nataliatasha)
Those K-pop idols that look...

"

Modern wallpaper is so bad that a boy brought up under its influence could allege it as a justification for turning to a life of crime.

"